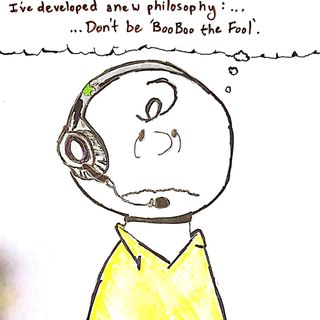 Your Favorite Blockhead
"The only podcast in the podcasting world that can SOMEHOW incorporate the Peanuts comic strip one minute and then be talking about MMA and warriors inside the octagon the next."

This podcast is an audio journal of a diverse host that can entertain you from start to finish with thoughts on Charlie Brown's subtle and lasting impact on America, and some insight into Mixed Martial Arts from a historical perspective.

Sit back, relax and enjoy the Your Favorite Blockhead podcast!